This website uses cookies to provide you with best user experience.
Learn More.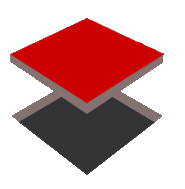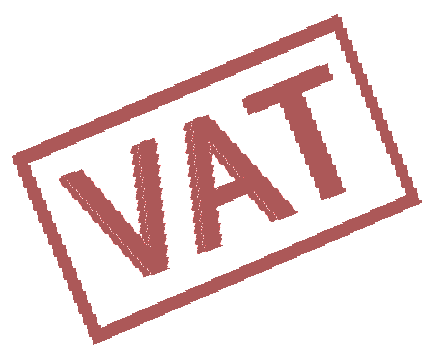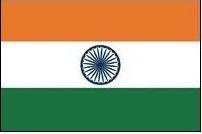 HiTech Industry Management Software with POS Billing Accounting
---
Customer Current Balances
Customer Current Balances, Customer Module
trcbal.bmp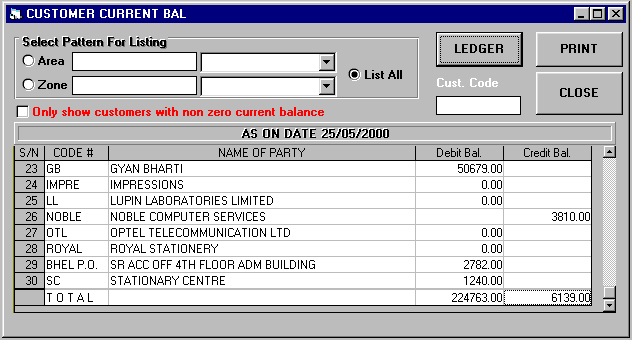 Customer Current Balances;Customer Module - Accounting Industry, Financial Accounting Software for Business, Trade, Industry - Software for process industry, Accounting, ERP, CRM Software for manufacturing industry, ERP, CRM and Accounting Software for Industry, Manufacturing units. Modules : Customers, Suppliers, Inventory Control, Sales, Purchase, Accounts & Utilities. Free Trial Download. Computerized Business Management, Accounting Software for Trade, Industry, Financial Accounting and Business Management software for Traders, Industry, Hotels, Hospitals, Supermarkets, Medical Suppliers, Petrol Pumps, Newspapers, Automobile Dealers, Commodity Brokers etc.
Customer Current Balance is the debit / credit balance in the ledger of the customer as on the current computer date. It displays Code, Name and Debit / Credit balance of the customers. Most of the customer balances will be debit balances.
To list all Customers' Current Balances click option button
List All.
If you want to see the current balance of particular customer then enter the code of that customer in the text box marked
Party Code
and then press keyboard key
Enter.
A record of entered customer will be displayed in grid with highlight.
To see the ledger of any customer, first select the customer name from the list displayed. Now double click on the selected name with the help of mouse or press enter or ledger account of any customer can be seen directly by pressing command button
Ledger
after selecting customer name, a message will be displayed "Do you want to display its ledger account" if you press yes it will display the ledger for that account name. And if the account name do not have account it will display message "This account has no recorded transactions in ledger"
To see help on printing the report please refer to :
Print Using Hitech Print Engine
To exit from this report press command button
Close.
Call Now  


Send Email Now
Welcome to http://accounting-billing-software-for-industry.freeaccounting.in Web Portal.