This website uses cookies to provide you with best user experience.
Learn More.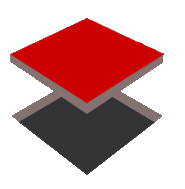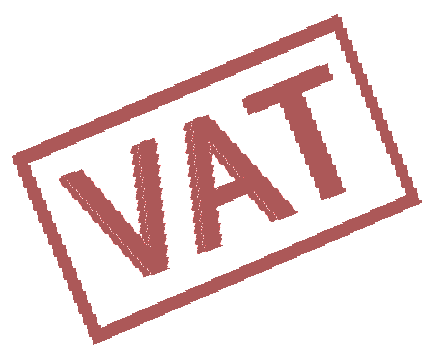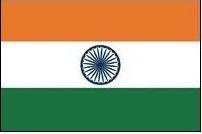 HiTech Industry Management Software with POS Billing Accounting
---
Customer Transaction Statement
tracts.bmp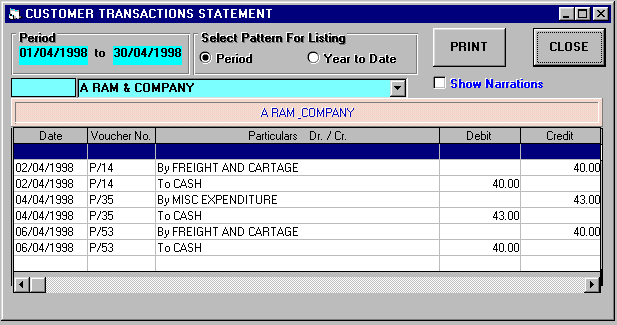 Customer Transaction Statement - Accounting software such as SSAM, Hotel Manager, Hospital Manager, Industry Manager, FA for Petrol Pump and HiTech Enterprise Suite and enterprise solutions. - Financial Accounting Software for Business, Trade, Industry, Use HiTech Financial Accounting and Business Management Software made specifically for users in Trade, Industry, Hotels, Hospitals etc. Increase profitability through enhanced business management. Industry Management Software, Accounting Software for Industry, Business Management and Accounting Software for Industry, Manufacturing units. Modules : Customers, Suppliers, Inventory Control, Sales, Purchase, Accounts & Utilities. Free Trial Download.
Customer Transaction Statement is the summary of all transaction as they are recorded in the customer ledger account. It shows all the receipts from the customer and payment if any or any entry of sales or purchase in ledger. It is presented in a manner so that it is easy to understand.
To display Customer Transaction Statement you can either select a period or select the year to date. For selecting the date please refer
Period Selection.
Then press the button
Year to Date.
It will display the ledger from start of the financial year to current date.
Then it shows information like date, voucher no., particular Dr./Cr. debit, credit and balance. If you want to see
Narration
also, you press the option button
Show Narration
.
To see help on printing the report please refer to :
Print Using Hitech Print Engine
To exit from this report press command button
Close.
Call Now  


Send Email Now
Welcome to http://accounting-billing-software-for-industry.freeaccounting.in Web Portal.